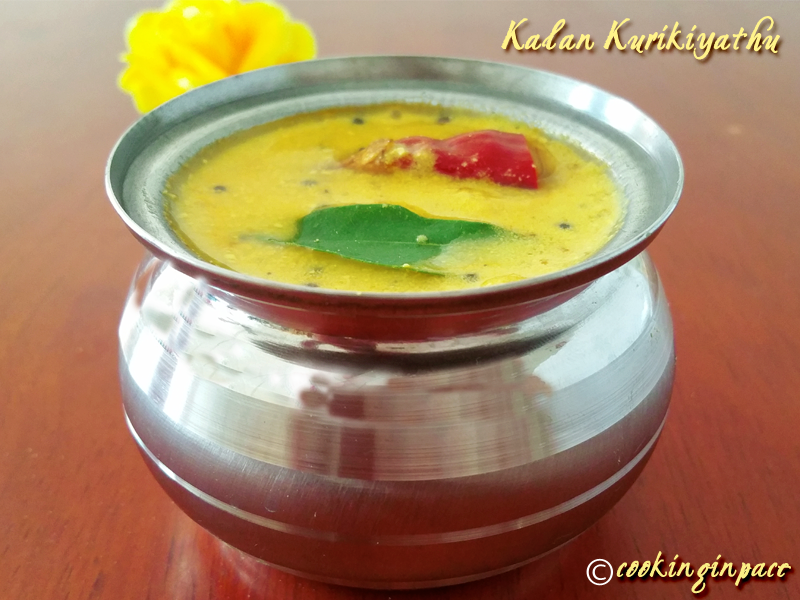 Kalan Kurikiyathu
Thanks Sowmya Vijay for a wonderful receipe 🙂
This is a Kerala dish. The dish name roughly translates to "reduction of yogurt/curd". A simple dish with curd and spice powders to gel within. No onions, no garlic 🙂 Normally we do Mor Kozhambu adding onions, vegetables and coconut either heating up the mixture or with no heat method. I do have two other versions which are commonly done, of course the ingredients and the method do vary from kitchen to kitchen.
In Pondicherry, the mor kuzhambu has always an accompaniment, the Ulanthanvadai – dehusked split black gram fritter. My Mother promptly prepares vadais whenever the mor kozhambu is on the menu. I don't have that much of patience to do it all at a time and another factor is that my husband isn't specific of having vadai with mor kuzhambu 🙂 So it is excepted from the list. After frying the vadais, they are added to the mor kuzhambu. As the vadais do absorb the curry, a part of kuzhambu is added to the vadais and another part for mixing with rice. More or less a thayir vadai – yogurt vadai, but this is a spicy yogurt vadai. Actually, this is my brother's favourite dish, so my mother used to prepare and pack his lunch box for school. I didn't enjoy of having home made meals at school, either I was in hostel or school was at a walk-able distance. But I was forced to pack my lunch when I was working, but that was own cooking. To till date, I used to quibble to my mother about the partiality she had shown to my brother. I like to have my share of love and the prority. I always had a variance with my mother until the marriage and later got very close to my mother 🙂 like any daughter and mother's story :09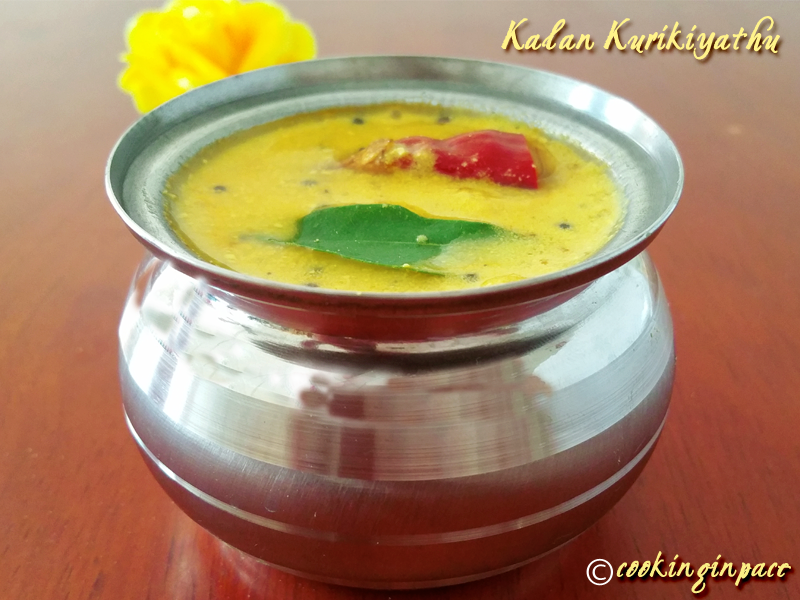 Serves : 3
Time : 40 Minutes
Ingredients
1 litre Buttermilk
1 ½ tsp Red Chilly Powder
½ tsp Jeera/Cumin Powder
½ tsp Black Pepper Powder
½ tsp Fenugreek Powder
½ tsp Turmeric powder
For tempering
1tsp of coconut oil or any other vegetable oil of your choice
2 Whole red dry chillies
Mustard and Urad dhal/Blackgram – 1ts each
Curry leaves
Method
1. Whisk the Buttermilk and keep aside.


2. In a kadai, add oil, to it add mustard seeds, black gram, after the spluttering of mustardseeds add curry leaves,.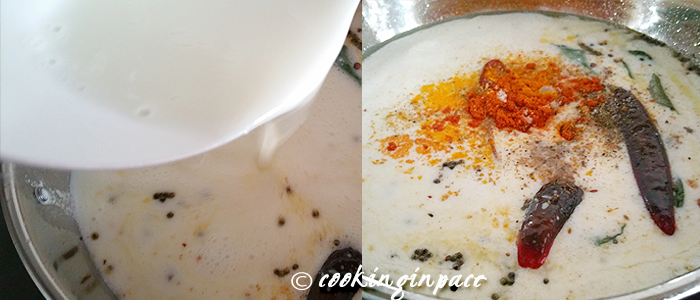 3. Now add curd, turmeric powder, Chilli powder, Cumin powder, Black pepper powder, Fenugreek powder and required salt to your taste.
4. Now simmer the mixture, till the buttermilk reduces to a thick gravy consistency. This procedure takes around 20 mins for the above quantity.

5. Serve with rice or chappathi.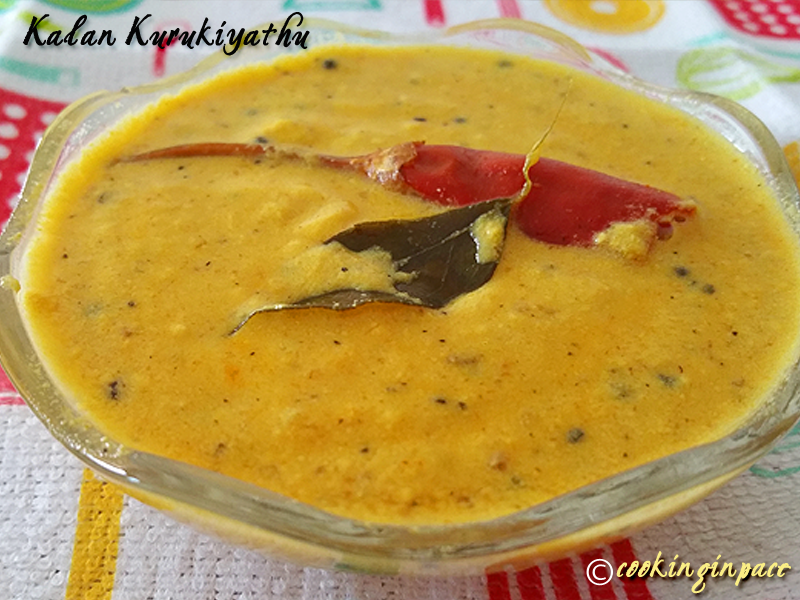 Jotting
Use fresh yogurt. Whisk the yogurt and add water to dilute. Add 1:1.25 yogurt water ratio for this recipe. Again whisk and keep aside.
Buttermilk is used in this recipe as it takes time for the ingredients to get cooked and gelled up with the yogurt. If thick yogurt is used the dish will get thickened as soon as it is heated up and the masala powders won't get cooked and have a raw smell.
This consistency of the dish is individual's preference. Either thick or thing consistency. If you want think then adjust the yogurt water ratio to 1:1.75.