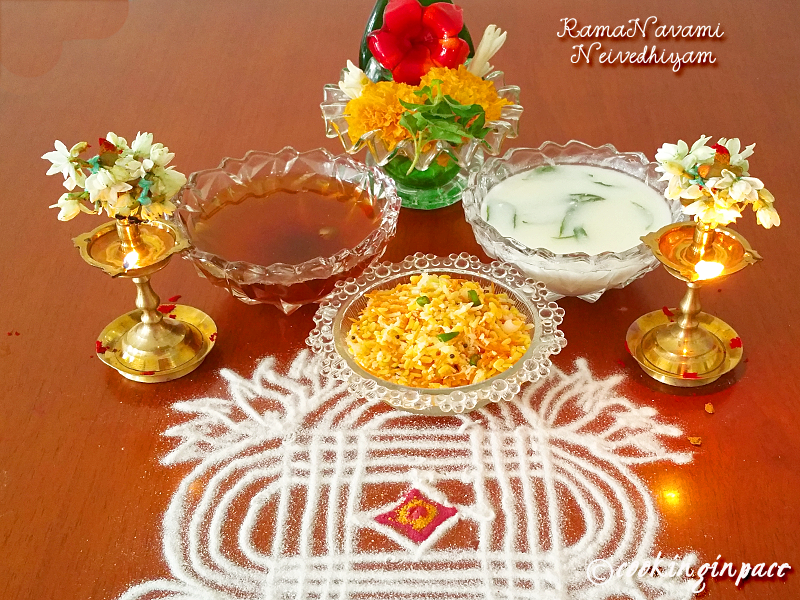 sri rama rama rameti rame rame manorame
sahasra nama tat tulyam rama nama varanane
"Chanting the name of Rama Rama and Rama is equal to chanting the whole of Vishnu Sahasra nama stotra "
"Ramanavami Wishes"
Accor ding to Hindu Mythology, Lord Rama the seventh avatar of Lord Vishnu's birthday is celebrated as Rama Navami in India. Lord Rama, the seventh incarnation of Lord Vishnu was born to King Dasaratha and Queen Kouslya on Navami, the ninth day of the month of Chithirai, in the second week of April. Among nine incarnation of Lord Vishnu, Rama is the popular avaatar in India and he is being worshiped by people of all regions in India and connected to Vaishnava sect. The great epic Ramayanam was written by Valmiki and in it has been rewritten in Tamil by the great poet of all times "Kambar", where his language proficiency, narration are much appreciated and to till date his words are irreplaceable.
In Northern states of India, the day of celebration starts nine days before to Ramanavami and known as Navarathiri, meaning nine nights. During these nine days people fast with special foods excluding grains, no onions and garlic in their meal. Some fast only on Ramanavami consuming only milk and fruits for the whole day. During these period people recite slogas, fast and prayers followed by distributing offerings to people. It is believed that Rama was born in the noon so poojas are performed in the temple at noon, offerings are made to God. The offerings called as Neivedhiyam are offered, mainly Panagam, Neer Mor and Kosambari.
Panagam is jaggery water, Neer mor – butter milk with spices and Kosambari a salad with pulses. No heat is used for this Neivedhiyam. The recipe for the above three will be added soon.
Kosambari
his is a salad type dish especially done on this day. It has mango, carrot, soaked lentils and coconut to add the extra taste to the salad. Though the split yellow mung beans are uncooked they taste good along with sweetness of carrot and mango's sourness. Actually some add tadka to kosambari some don't. If you want to offer without tempering you may avoid the tempering part.
Ingredients
1/4 Cup Mango
1/2 Cup Carrot
1/4 Cup Grated Coconut
1/4 Cup Split Yellow Mung beans
1 Green chilies
For Tempering
1 tsp Oil
1/4 tsp Mustard Seeds
1/4 tsp Urad dhal
1/4 tsp Asafoetida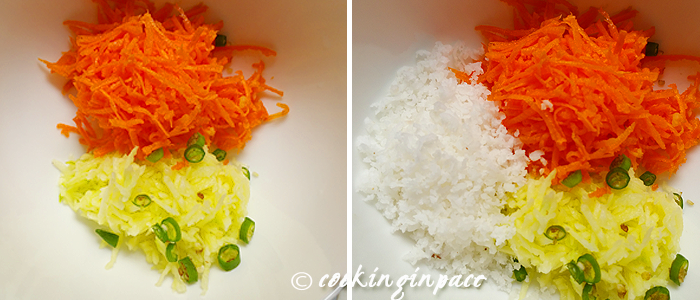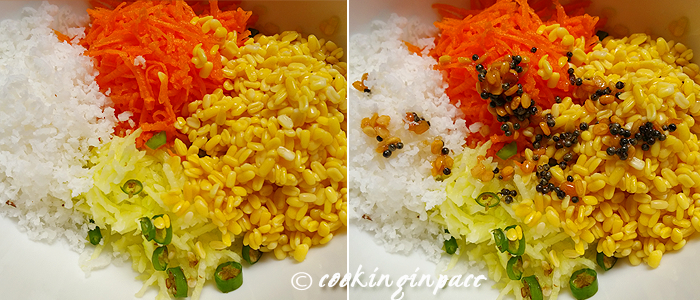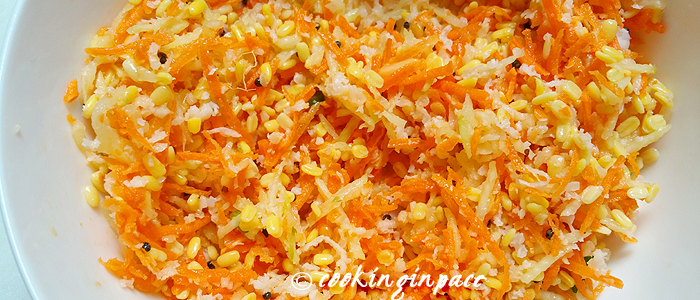 Neer Mor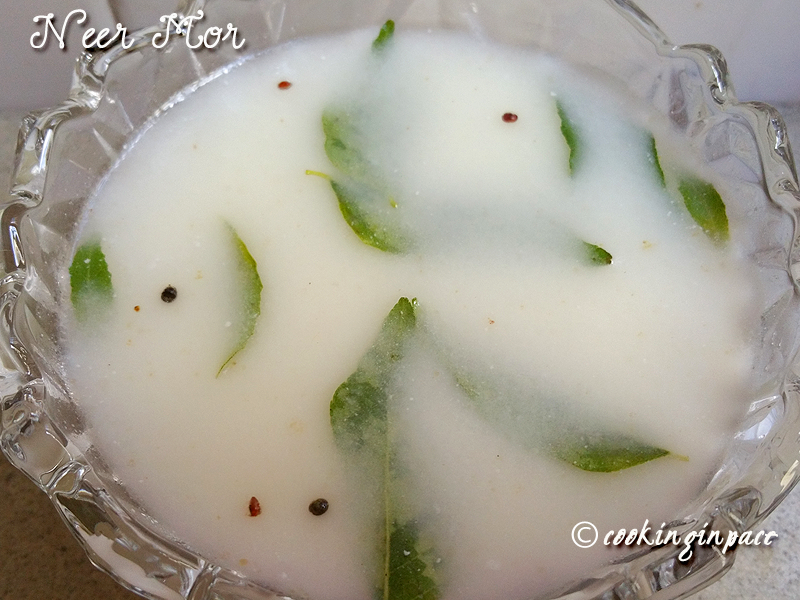 This is an easiest dish to prepare. All you need is butter milk as the main ingredient.
To One cup of buttermilk add required rock salt, quarter teaspoon of asafoetida, a sprig of curry leaves. Mix well and transfer to the offering bowl.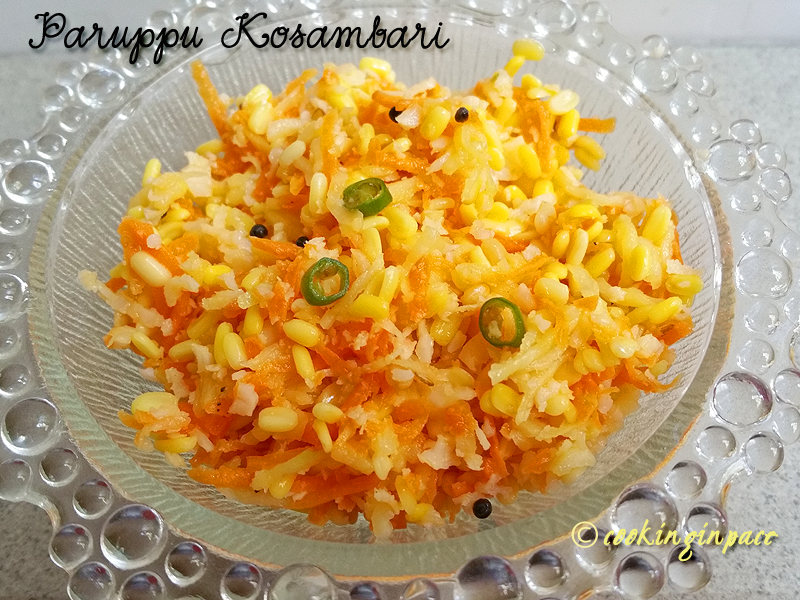 Panagam or the Jaggery water
Ingredients
1/4 Cup jaggery
1 Cup Water
2 Cardamons
1/4 tsp Dry Ginger Powder
1 Lemon
Pinch of salt
Method
In a bowl add jaggery and add water. Dissolve the jaggery in water and strain for impurities. Transfer to a bowl and add the jaggery water, dry ginger power, pinch of salt, crushed cardamons. Squeeze the lemon and discard the seeds. Mix it and transfer to the offering bowl.