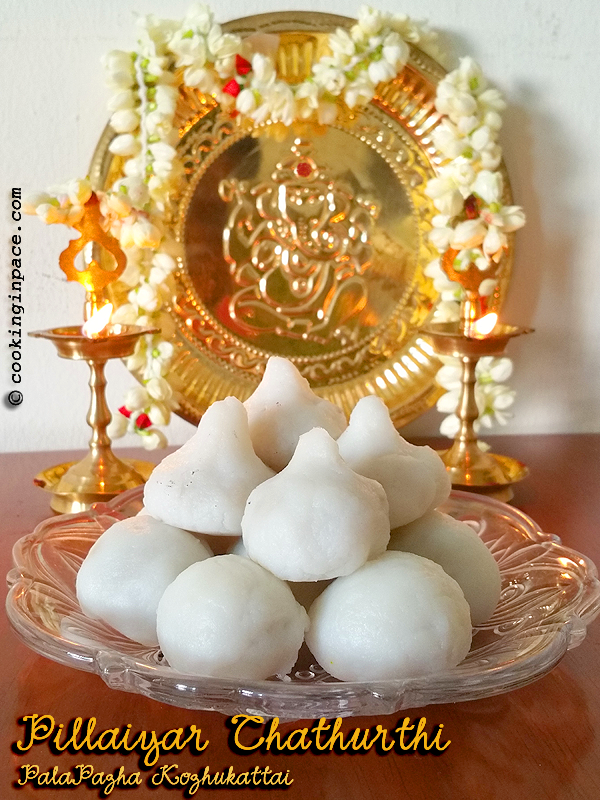 Ganesh/Pillaiyar Chathurthi – The main dish, the Kozhukattai/Mothak, my favourite 🙂
I feast on Kozhukattai and all nears and dears know about my love for Kozhukattai. A variety of kozhukattais get packed to our home on Pillaiyar Chathurthi 🙂
Who don't love kozhukattai, for a change prepare palpazha kozhukattai for this Pillaiyar Chathurthi to seek the blessings from Lord Ganesh.
As I saw Jack fruit in the market, thought of preparing kozhukattais. I have used premix Jack fruit mix, click on this link for the recipe Preparing the stuffing consumes less time and hassle free too.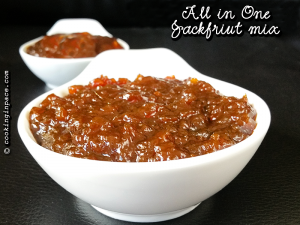 Ingredients
For the Filling
3/4 Cup jack fruit mix
2 tbsp Grated coconut
1/4 tsp Powdered Cardamons
For the Outer Case
3/4 Cup Plain Rice flour
Method
1. In a pan add the jack fruit mix and keep stirring till it thickens.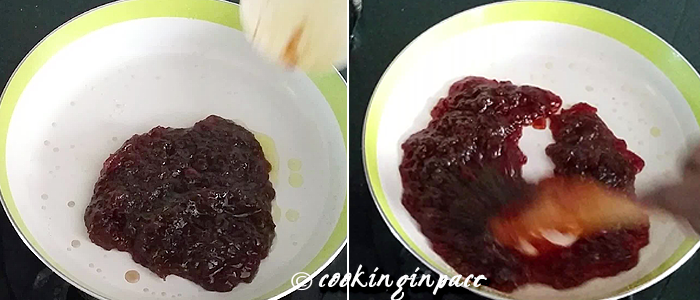 2. Add powdered cardamon and mix thoroughly. Then add the grated coconut and mix. Remove from heat.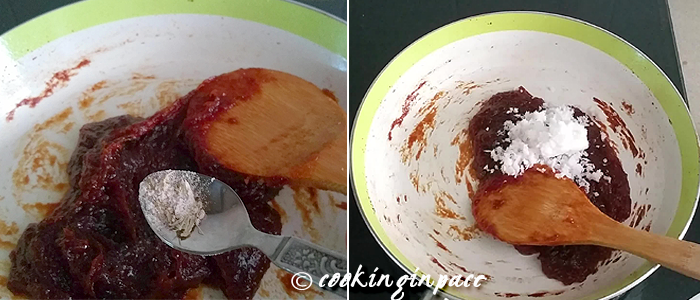 3. For the outer case. Add required water and bring to boil. Reduce the flame and add rice flour in parts.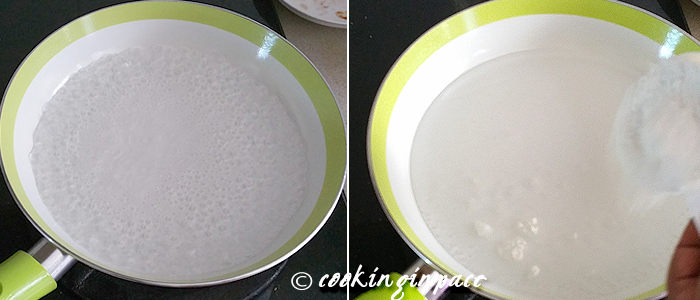 4. Mix thoroughly so that no lumps are formed. After mixing the dough remove from heat.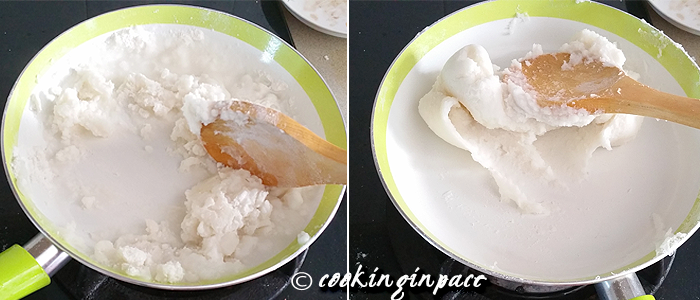 5. Divide the dough and the jack fruit mix into equal parts. Flatten the dough and stuff the stuffing and roll into smooth balls.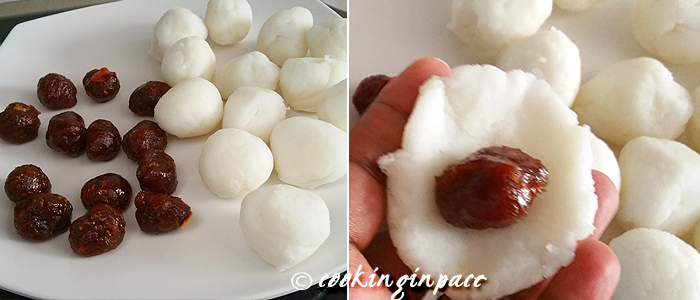 6. After rolling into balls, steam the balls for 4 minutes in a steamer.