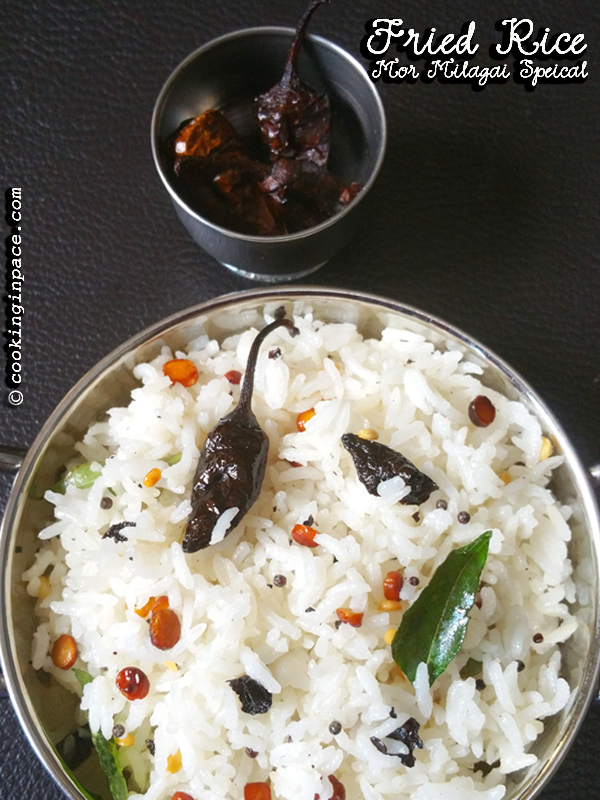 Please follow this link for Video for this recipe https://www.youtube.com/watch?v=iGlZrmX65Yk
Fried Rice – Is it meant for Chinese or Thailand recipes to have the tag of Fried Rice, We Indians, do have our versions too !! Right. Actually, I should have named this recipe as Mor Milagai Satha/Rice 🙂 The rice in this recipe is fried, so Prefixed as Fried 🙂
My Mother's recipe. Rewinding to my primary school days….. It was a tedious chore for my mother to tackle me, especially during the meal time as I was a picky eater then 🙂 And meal time was the entertainment part for me, where I threw all sort of tantrums 😀 When my mother was really tried, then this was her secret recipe to handle me. My favourite flavoured rice, so no grumbles at the table.
Thank Goodness, my daughter has got the dominant gene from her Dad 😀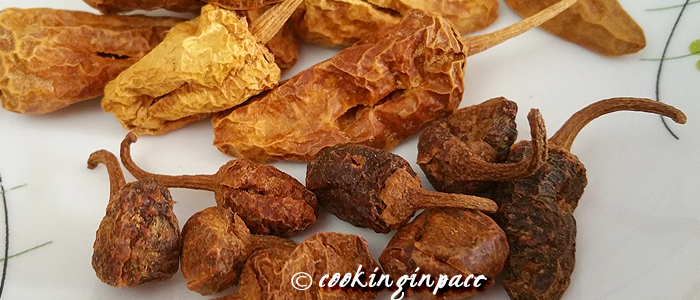 Mor Milagai – Sun Dried Chillies which undergoes marination process by soaking the green chillies in sour butter milk and salt, then dried. The chillies are poked with a small needle on all sides without slitting so that seeds are intact within the pods and the whole chillies get dunked in the buttermilk. The drying and soaking process continues till the buttermilk is being fully absorbed by the chillies and dried till no moisture is left behind. The buttermilk and salt balance the picante of the chillies by leaving their presence in the chillies. Mor Milagai are must vadams done in summer and stored for the year round. My Younger sister-in-law is the one who promptly gives a share of her preparation every year without fail. Ofcourse, it is her brother's favourite, so naturally it should be on the top of the list !!!!
A simple recipe using the anjaraipetti ingredients along with the main ingredient, the Mor Milagai, this rice can be done in a jiffy 🙂 and tastes better with Left over rice.
Ingredients :
1 Cup Rice
3 Mor Milagai – Sun Dried Chillies
1 tsp Bengal Gram / Channa Dhal
½ tsp Mustard seeds
1 tsp Urad dhal /thallipu ulunthu
1 Sprig Curry leaves
2 tbsp Oil
2 tbsp grated Coconut – Optional
Method
1. Cook rice in 1:2 rice water ratio either in electric cooker or pressure cooker. Allow it to cool down.


2. In a pan, add oil, fry Mor Milagai till it changes its colour on medium flame. Remove excess oil from the pan and use required oil for tempering.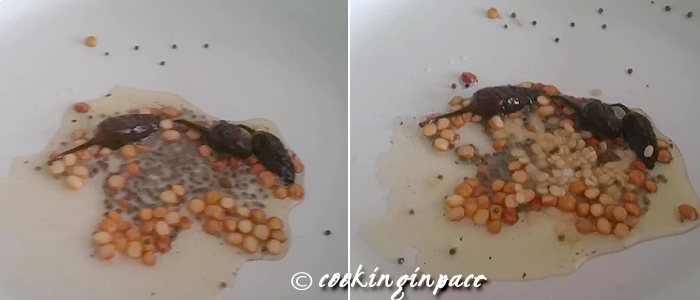 3. Then add bengal gram, the bengal gram should be roasted till brownish tint for a crunchy bite, followed by mustard seeds. And at the last add urad dhal and curry leaves into the pan.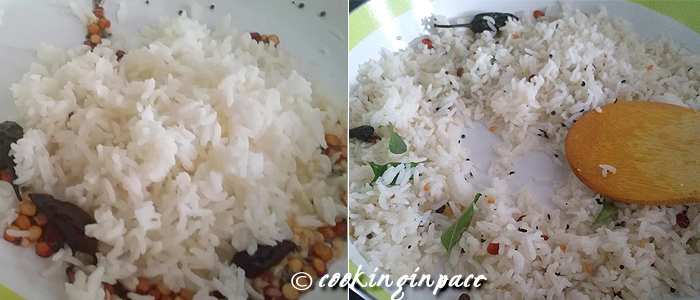 4. Now add cooked rice to the pan and give a stir. Add required salt to the rice. Note – the Mor milagai do have salt within it so adjust the quantity accordingly. While stirring break two chillies that gells into the rice giving the flavour and taste to the rice.
As per a viewer's suggestion I have included the addition of grated coconut to the recipe as "Optional". Add coconut before removing from heat and mix thoroughly. Mor Milagai Satham is Ready to be served. No need of accompaniment as Mor Milagai serves a dual role.
"A little coconut added will go a long way to enhance the taste." Thanks Mr.B.Sheshadri Rangarajan for the suggestion 🙂